06 Dec

Seminar on Whistleblowing Systems in Warsaw
Prevent reputation crisis
Polish companies should intensify efforts to strengthen their internal whistleblowing systems, which increases value for all stakeholders and can prevent reputation crises, according to experts gathered at a seminar held by international law firm Wolf Theiss in Warsaw on November 29, 2017.
"Implementing effective whistleblowing systems within a company is not an easy task, but it is really beneficial," said Jacek Michalski, Partner and Head of the Corporate and M&A Practice at Wolf Theiss in Warsaw. "The benefits are obvious, as a proper compliance function helps minimize legal risks and facilitates internal channeling of information, and without doubt is a driver of positive perceptions."
Experts talking data security and confidentiality
Besides experts from leading enterprises like T-Mobile Polska SA or the Warsaw Stock exchange, Jacek Michalski, Roland Marko and Gernot Rauter attended the event.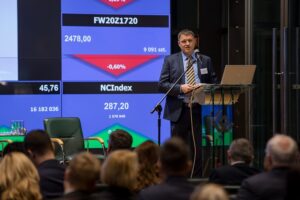 "What's key is that violations of compliance codes can be easily reported, securely handled and quickly solved," said Gernot Rauter, General Manager at Responsible Business Solutions, a Wolf Theiss subsidiary that offers the SecuReveal internet-based whistleblowing system. "To ensure active compliance management, you need a reliable system where data security and confidentiality have top priority, and where a whistleblower is not traceable and remains protected."
You can find the whole press release here.